NURDAN, Bay stallion, 2005 (Dottar / Nupia)
Breeder: Rahat Stud, Owner: Elena Garkushkina
Strain: Kehailan Moradi (Sahara, ca. 1840)
The Kazakh Association of Purebred Arabian Horses has awarded their 2016 WAHO Trophy to the 11 year old bay stallion, Nurdan.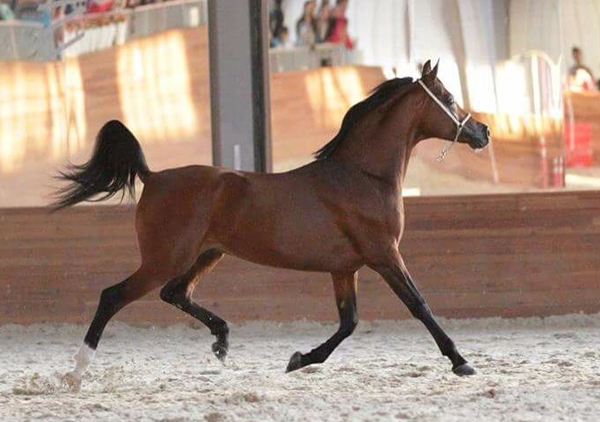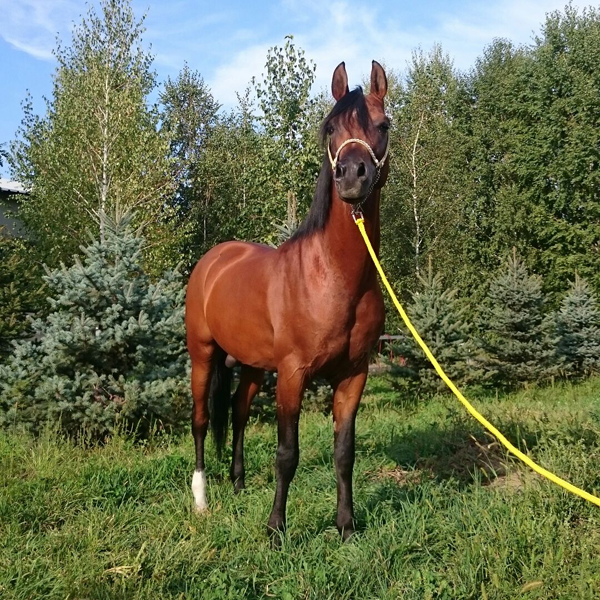 Nurdan's pedigree is rich in famous horses from Russia and many countries around the world. In the ranks of his ancestors can be found such famous names as Gwizd from Poland, Aswan from Egypt, Menes, Naftalin, Topol, Nabeg and Patron born in Russia but with Polish blood through their ancestor Piolun. No less famous are the names of the mares that can be found in his pedigree, prize-winners at shows and of classic races such as Molva, Nemezida, Palmira and Simpatika. On his female line he traces to the all-important foundation mare, Mammona, through her daughter Nomenklatura by Naseem.
Nurdan's sire Dottar did not race although he was in training at the stud. Nurdan's dam Nupia was the winner of ordinary races in Russia and of prestigious races in Kazakhstan.
Nurdan himself also did not race, but he has proved to be an excellent athlete both in show-jumping and in endurance. In 2009, starting his endurance career, he came second in a 30km ride. In October 2016, returning to endurance he came second in a 60 km ride. Besides this, Nurdan is in training for show-jumping, currently competing in open classes of 110 cm and he recently won first place in the class of "fans" at the Equestrian Federation Cup in 2016.
Nurdan has very good Arabian breed type, superlative movement and correct conformation. He also has a charming temperament, is easy to train and has a strong capability for athletic achievements under saddle.
At the Kazakh National Arabian Horse Show, which took place in October 2016 in Almaty, Nurdan was recognized as the best Arabian horse of the year.