NADZIH, Grey stallion, 2004 (Normativ / Anatevka S)
Breeder: Vladimír Šagát, Owner: Ing. L. Řačáková
Strain: Seglawi (Warda)
ACHPAK awarded their 2010 WAHO Trophy to the stallion Nadzih. His current owner acquired him from his breeder as a 4-year old. In the same year, he started with KP grade endurance competitions. He was gradually upgraded, reaching the level of L. In 2009, he took part in 2 competitions, in the first one he took 2nd place and he was awarded the Best Condition Prize. He went on to win his next endurance ride over difficult terrain in Pezinok.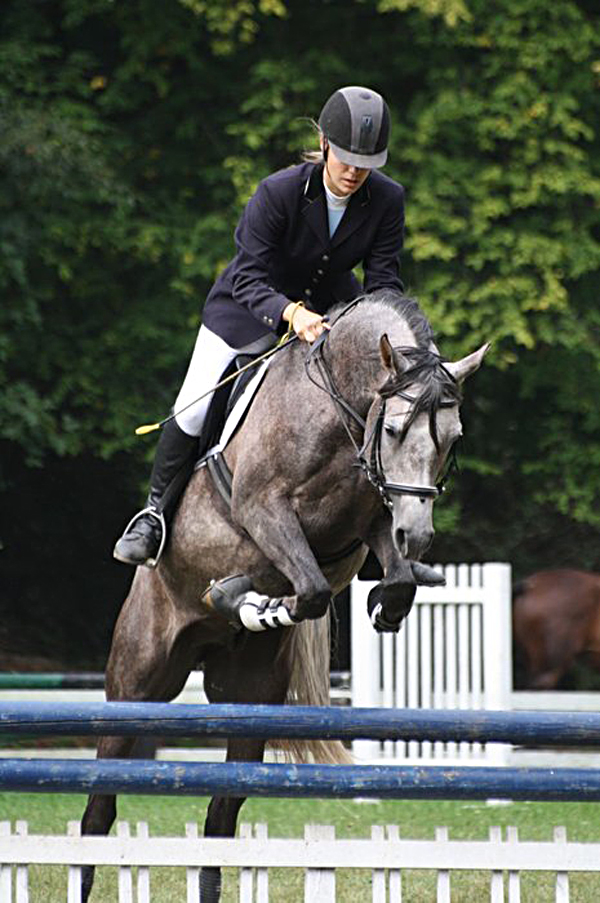 Nadzih, however, is not only an endurance horse, but also participates in Z grade dressage, and in Z grade show jumping (100 cm).
In 2010, he took part in National and International Shows in Prague, where he took the title of National Gold Senior Champion Stallion, he also did well in the International competition. All of these achievements have combined to win him the 2010 WAHO Trophy, which he rightly deserves. So we wish him many similar results in the future, good health and the continued pleasure that he certainly brings to his owner.