FESTIVAL, Grey stallion, *1996 (Mushir / Khamalita).
Breeder: Nicola Cecconello. Owner: Eugenio Caballero.
Strain: Seglawi Jedran (Leila I)
ASOARABE has announced that their 2006 WAHO Trophy winner is the grey stalion Festival. He had done very well at "Bull Tailing" which is the Venezuelan typical sport, winning several important competitions, and also his progeny are doing very well at the same sport.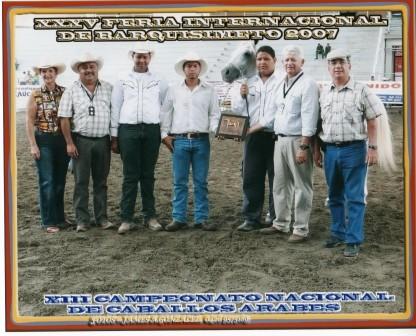 L to R: Mrs. Malou De Canelon, Mr. Juan Pernalete, 3 sons of owner Mr. Eugenio Caballero, Festival, Dr. Jose Luis Canelon Registrar, ASOARABE), and Mr. Reinaldo Herrera (President, ASOARABE)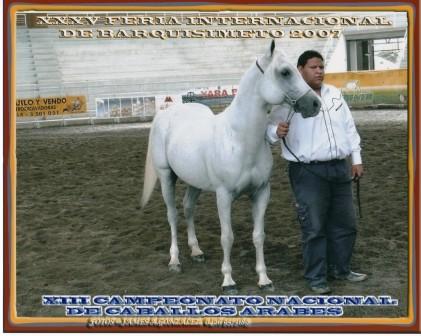 Festival and Eugenio Caballero Junior