XENAKIS DIN BIARRITZ, Grey stallion, *2000 (Diniz Met Biarritz / Foxad El Biarritz).
Breeder and owner: Coudelaria M. Heleno, Haras Biarritz.
Strain: Not Recorded (family of Arabka de Pompadour).
Xenakis Din Biarritz has been awarded Portugal's 2010 WAHO Trophy. This outstanding athlete has been awarded the title of Portuguese National Senior Champion three times, in 2004, 2009 and 2010. He was also named 'Champion of Champions' in 2010. Wins in dressage, show jumping and cross-country eventing show the versatility and ability of this fine example of Portugal's Arabian horses.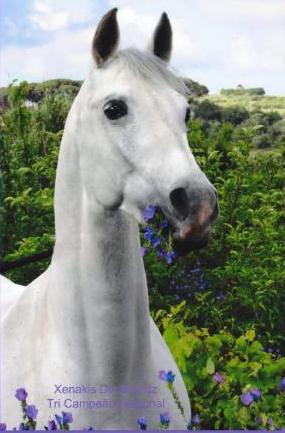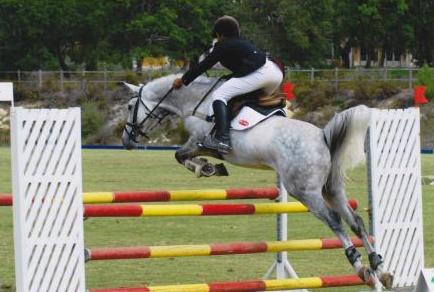 Xenakis Din Biarritz