SHAHKIRAA, Grey mare, 2005 (Al Adeed Al Shaqab / Al Ghabra)
Breeders: C. Shelton & M. Byatt, U.S.A. Owner: Marina Novotná
Strain: Dahmeh Shahwanieh (Bint El Bahreyn, 1898)
ACHPAK have awarded their 2016 WAHO Trophy to the mare Shahkiraa. ACHPAK members vote every year about the WAHO trophy winner. Due to the small number of Arabian horses bred in the Czech Republic, the ACHPAK members are also allowed to nominate imported horses which have been registered in the Czech stud book for more than three years and are good representatives of the breed.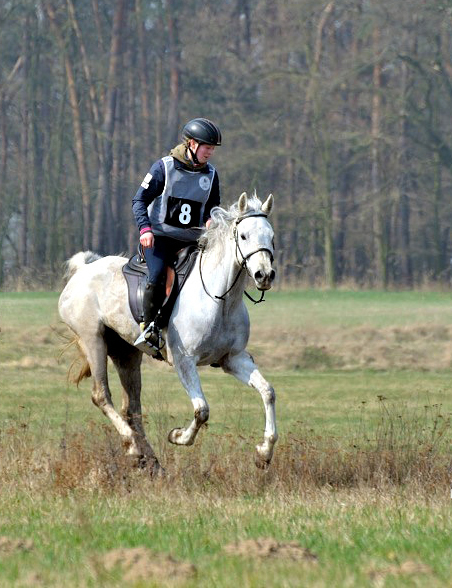 This award to Shahkiraa is in recognition of her excellent performance in Endurance, she has competed up to 160 km. Twice participant of the Czech Endurance Championship – in 2014 she took 3rd place, in 2016 she took 22nd place and won the Best Condition award, and in 2014 she won the 120 km race.
In addition to her athletic abilities, and with her excellent Straight Egyptian pedigree, she has taken time out from competition to undertake maternal duties as a broodmare, producing her first foal, a filly, in 2015. She has also done well in the showring, in 2017 she became Bronze Mare Champion at the Czech National Show in Prague. With her athletic ability and her beauty, she is a well deserving winner of the WAHO Trophy.