KLASS, Grey stallion, 2003 (TS Al Malik/Karmaa).
Owner/Breeder: Mr. Greg Farrell, Mulawa Arabian Stud Pty. Ltd.
Strain: Kehailan Rodan (Rodania, 1869).
The Arabian Horse Society of Australia has announced that their 2015 WAHO Trophy winner is the stallion Klass.
Setting industry records and redefining the standard of excellence for the Arabian breed worldwide is just another day in the life of Klass, born in January 2003 and proudly bred by Mulawa Arabian Stud. A superlative example of the Australian-bred stallion excelling at a world-class level, the aptly named Klass is a son of imported Brazilian National and subsequent Australian Champion Stallion TS Al Malik, and Mulawa-foundation mare Karmaa, a daughter of World Champion Kaborr and United States National Reserve Champion Mare AN Marieta. There is an additional nice connection to WAHO in his pedigree, as Karmaa was bred by WAHO's founding President, the late Jay Stream, and his wife Dorothy.
In the show ring, Klass' record is unparalleled, as he is the only horse in the history of the Arabian breed to be named champion in all four divisions of colt/stallion halter at the prestigious East Coast Championships with an undefeated record: as a yearling, two year old, junior and senior stallion. Even more impressive are his achievements at the Australian National Championships, the continent's ultimate honour, where he was named Australian National Champion in three successive years: first as National Champion Stallion (2009); followed by National Champion Purebred Stallion Under Saddle (2010); and finally, in classic versatile Arabian style, National Champion Working Stock Horse, amongst both purebreds and Arabian derivatives (part-bred Arabians).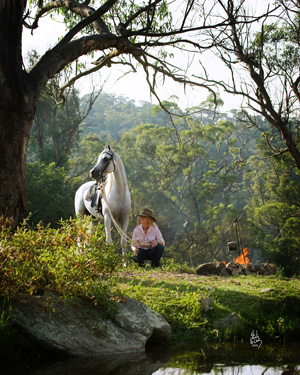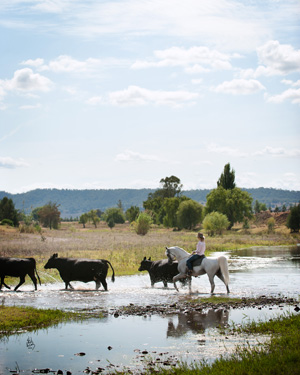 Enhancing his incomparable success as a show horse, Klass continues to prove his greatest contribution to the Arabian breed as a sire. Having covered only a select cross-section of the Mulawa broodmares, he has proven an incredibly prepotent sire of world-class quality foals, stamping each and every one with his distinctive "classic-Arabian" look. Every single one of his foals shown since 2009 has earned championship honours in-hand and increasingly under saddle, most at Australia's premier competitions and, more recently, on four continents overseas. His daughters are especially magnificent and accomplished, achieving an industry first at the 2014 Australian National Championships by winning all three of the National Champion Female titles: National Champion Yearling Filly – Klassical Devotion MI; National Champion Junior Filly – Klassical Presence MI; and National Champion Senior Mare – Klassical Dream MI. Klassical Dream MI is also the only other horse to equal her sire's undefeated record as four-time East Coast Champion in every available halter division, as well as the first of the Klass offspring to win champion honours on five continents overall and in six countries overseas.