AYHAM ALRAJHIA, Black Colt, 2016 (Wadee Al Shaqab / Italia PCF)
Owner and Breeder: Mr. Hamad Bin Mohammad Bin Suliman Al Rajhi
Strain: Kehailan Rodan (Rodania, 1869)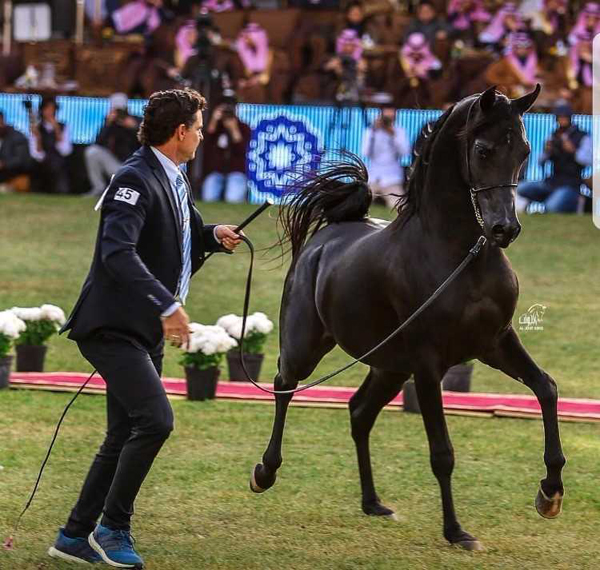 The King Abdul Aziz Arabian Horse Centre (KAAHC) is pleased to announce that they have awarded their 2017 WAHO Trophy for The Kingdom of Saudi Arabia to Ayham Alrajhia.
This fine colt is owned and bred by a Saudi national private breeder. The award was made in recognition of Ayham Alrajhia's success in the show ring, having already won the titles of Silver Champion Colt at Taif Show in 2016 and Gold Champion Colt at Al Qassim Show in 2017.
The Trophy was presented to the proud owner/breeder, Mr. Hamad Bin Mohammad Bin Suliman Al Rajhi, by Dr. Abdul Ganiy Y.M. Al Fadhl, the Director General of KAAHC, at a special ceremony during the Prince Sultan Bin Abdul Aziz International Arabian Horse Festival at Al Khalediah Farm, Tebrak, Riyadh, on 27 January 2018.