ASSAD  Chestnut mare, 2008. (Almonito / Fatima)
Breeder: Oku Oku  Owner: Monika Kocuvan
Strain: Kehailet Al-Shaykhah (60 Adjuze, 1876)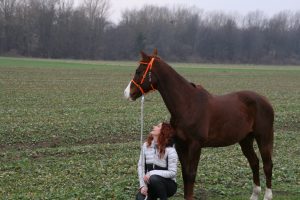 The Slovenian Stud Book Authority is delighted to announce that the winner of the 2022 WAHO Trophy is the mare Assad. She receives this award for her achievements in endurance. in 2021 she became National Champion of Slovenia and was awarded the Best Condition Award.
Her dam is Fatima who is by the first Slovenian WAHO Trophy winner – Golden Crown (GB).
We join the Slovenian Registry is wishing Assad all the best for her future international races.