ASHHAL AL RAYYAN, Grey stallion, 1996 (Safir / Ansata Majesta).
Breeder and Owner: HE Sheikh Abdul Aziz Bin Khalid Al Thani.
Strain: Dahman Shahwan (El Dahma, 1879).
The 2006 WAHO Trophy was awarded to the champion stallion, Ashhal Al Rayyan, for his exceptional beauty and as a successful sire of champion foals.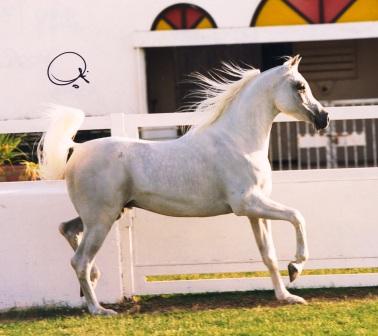 Ashhal Al Rayyan, 2006 Qatar WAHO Trophy Winner,
Photo credit: Gigi Grasso.