AL MUFHAM S.B.  Bay stallion, 2017. (Big Easy / Tabarek A'Rahman)
Breeder & Owner: Saad Bin Suhail Al Mukhaini.  Strain: Not recorded, Family of Emtayra.
The Royal Cavalry of Oman are pleased to award the 2022 WAHO trophy to the successful young stallion Al Mufham S.B. for his successes in racing.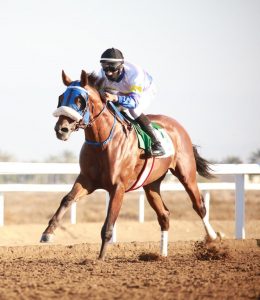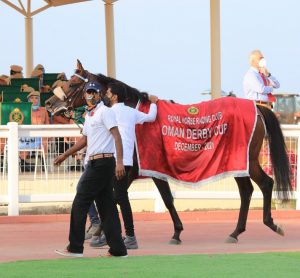 In the 2021-2022 season he was the highest rated Oman bred race horse. He has been lightly raced, only 4 times in Oman, obtaining 3 second places and winning the Oman Derby. He has also been placed in races in the United Arab Emirates.